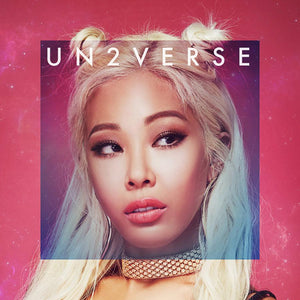 JESSI
JESSI MINI ALBUM 'UN2VERSE'
'센언니' 제시가 지난 2005년 데뷔 후 12년 만에 처음으로 '제시'라는 이름을 걸고 첫 번째 미니앨범을 발표한다. 이번 미니앨범 'Un2verse'에는 제시만의 강한 개성과 색채를 느낄 수 있는 곡들이 대거 포함되어 있으며 특히 힙합 뮤지션 창모와 스윙스가 이번 앨범 신곡 피처링 및 작사에 참여했다.
Gucci: 이 곡은 악플러들에 대한 선전포고가 담긴 곡이다. 파워풀한 사운드로 JESSI만의 통쾌한 한방을 이끌어내고 있다. GUCCI 브랜드에 빗대어, 순수하게 명품처럼 빛이 나는 사람은 자신을 반대하고 자신을 끌어 내기 위해 노력하는 사람들에게 부정적인 영향을 받지 않는다는 메시지를 강하게 전달하고 있다.
Gucci: The world can be a cold and bitter place. The purpose of this song is to let the haters know that their attacks don't affect me. You can rally against me and try to bring me down, but I'm too strong to be affected by your negativity because I'm GUCCI.
---
More from this collection